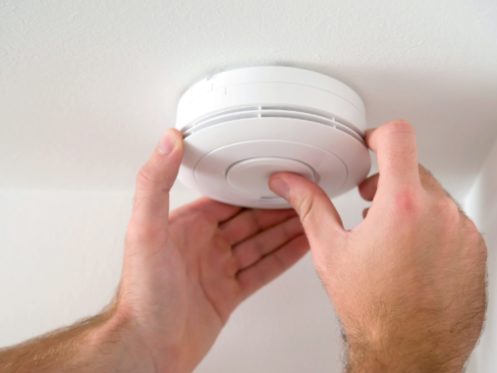 Every modern home should have carbon monoxide detectors installed in key areas. Fuel-burning appliances like furnaces and stoves can leak carbon monoxide into the air, impacting your family's health. Knowing how to care for your detectors will ensure your home is always protected against a potential gas leak.
Replacing Carbon Monoxide Detectors
Just like fire alarms, carbon monoxide detectors should be checked at least twice a year to ensure they're still functioning. Many of these systems will indicate when the battery is running low with a chirping sound or short alarm. Modern devices may even have a digital display that keeps track of the power level.
The entire device will likely need to be replaced every five to seven years. The essential components inside the carbon monoxide detector will degrade and fail over time. Consider writing when you bought your detector on the back to keep track of its remaining lifespan.
These devices can expire faster if they're not properly maintained or installed. Placing them too close to a heat vent can cause internal damage. Constant use can also wear your carbon monoxide detector out. Always handle your device with care to minimize any external or internal damage.
It's impossible to know if carbon monoxide is in your home unless you have a reliable detector. Protect your family from the dangers of carbon monoxide poisoning by regularly maintaining and replacing the detectors in your home.
Top-Rated Electrical Services
Trust the trained experts at Mebane Electrical Services to provide the highest quality electrical services in Mebane, NC. Our experienced professionals always strive to go the extra mile to ensure you're completely satisfied. We have more than 25 years of experience in the industry and can handle any size repair issue or installation. Count on us to install new interior or exterior lights or upgrade your electrical panel. We also provide general repairs for outlets, fixtures, lights and wiring. From generator installation to historic home services, we've got you covered. Call today to schedule an appointment.