An upgraded electrical panel will ensure that your home has enough power to safely keep all your appliances working. It is our job to make sure that you can feel secure in having a safe and functional power supply.

Panel Upgrades, Fuse Box Replacement, Breaker Replacement
The power demand in our homes have significantly increased over the past few decades. Many older homes simply are not equipped to safely service the many appliances we have. Does your light flicker, do your breakers trip, or fuses blow? These might be signs that your panel needs updating.
Installing a new 200-amp electrical panel with a main breaker and new circuit breakers will increase safety and prevent recurring power surges. Consult with one of our master electricians to learn whether your panel is ready for an update.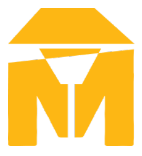 Contact Us!
We are here to assist you with all your electrical service needs. Whether you need an estimate, a service call or want to start a new project. Mebane Electrical Services is here to answer all your questions.