Highly Experienced Electricians in Mebane
Our team of top-rated expert electricians is what truly sets us apart. Not only is our crew highly skilled and experienced, but we also bring the highest levels of customer service and professionalism to every project we take on. You can expect us to be fully transparent and honest with you from start to finish. We take pride in serving our clients in a way that will ensure complete satisfaction in all our electrical work and results that last. It's why Mebane locals refer us time and again to their friends and family.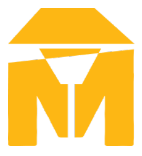 We are here to assist you with any of your electrical needs — you only need to give us a call and we'll quickly dispatch a top-rated electrician to your location.