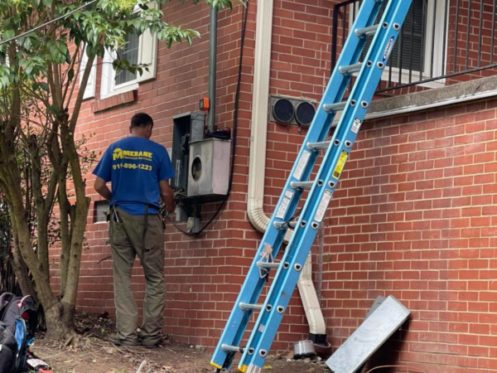 Electrical components and equipment need routine tune-ups and quality care. You can clean and dust off electrical equipment, but complex repairs of faulty components, wires sticking out of sockets, and power surges should be left to skilled electricians.
So, how do you choose the ideal candidate for your household electrical repairs and tune-ups? The following four tips will help.
1. Reputation and Profiles
Reputation isn't something you can negotiate when finding an electrician. Either the electrician has a good name and solid reputation, or they've soiled it with negative reviews and unrequited complaints. Dig out details such as social profiles, websites, and contact information. The information and interactions on these platforms will give you a rough idea of the kind of person you're about to trust with your home's electrical maintenance and repair needs.
2. Insurance and License
A license confirms that an electrician sticks to the safety guidelines laid down by the National Electrical Code. Commercial liability insurance protects both the client and the professional in case of bodily injury and property damages. Look for an electrician with a valid licensing number from the contractors' licensing board and insurance coverage from a leading and trusted insurance company in your state.
3. Certification and Qualification
When hiring an electrician in Mebane, NC, look for a company with skilled and certified staff members. Electricians at Mebane Electrical Services have undergone comprehensive training and passed all electrical certification and qualification tests. Therefore, they understand the requisites of delivering high-quality work while ensuring the safety of the client. We offer electrical services such as installations, upgrades and replacements, and emergency repair services.
4. Customer Care and Support
Have you ever encountered an unruly workman who decided not to turn up for a repair or maintenance task? That's the least of the problems you'll deal with when you hire an electrical company with a poor customer care team. When choosing an electrician, check their customer service and communication skills, and ensure they're top-notch.
Not doing your research before hiring an electrician will often lead you to make serious mistakes. For all your electrical needs in Mebane, turn to us at Mebane Electrical Services. We have a solid industry reputation, years of experience, and qualified personnel. We offer lighting services, generator repairs and installations, EV charger installation, and a complete range of home electrical services. Contact our team at Mebane Electrical Services today to gather more information or schedule an appointment.